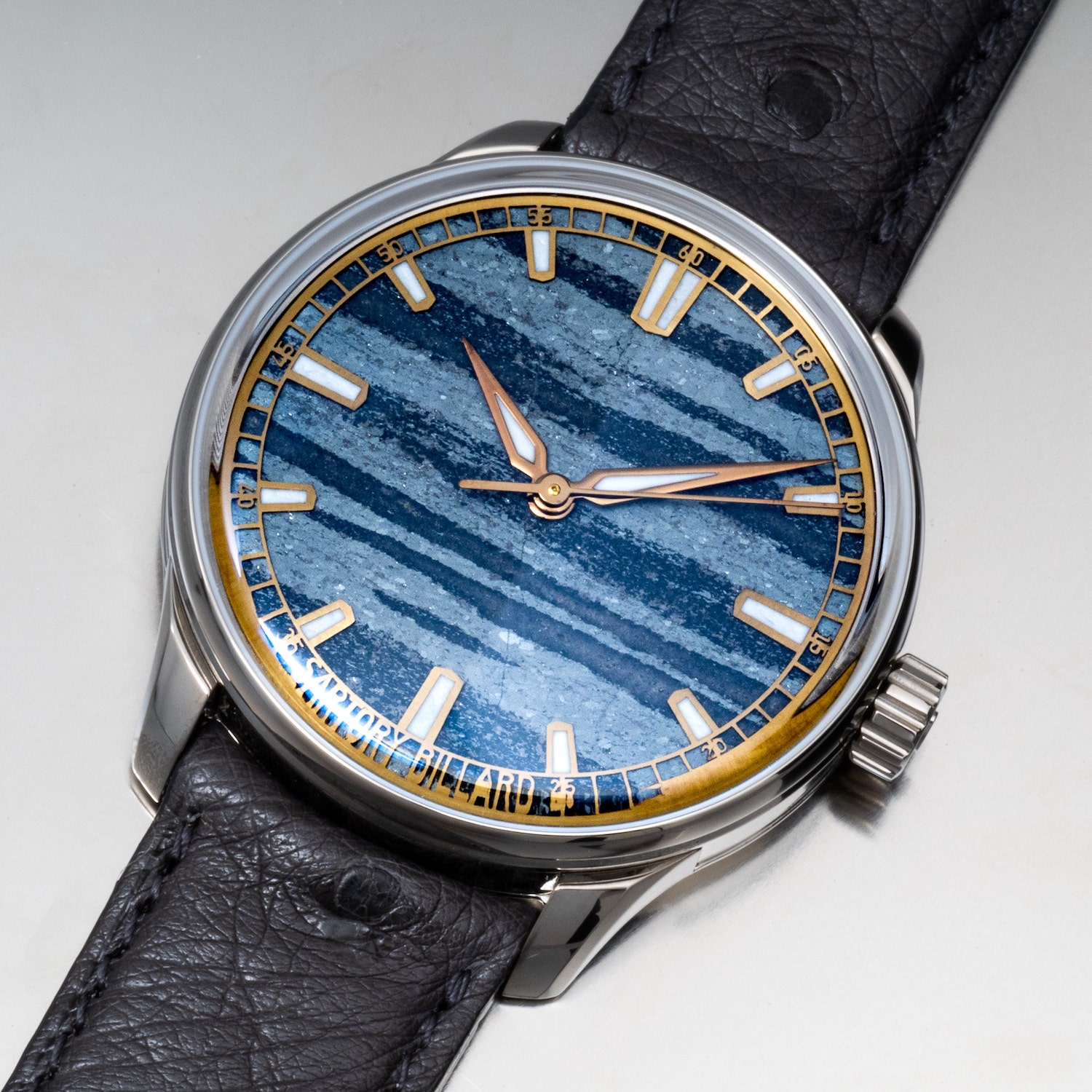 SB04 PLACE AN ORDER – DEPOSIT
SB04 personalized watch deposit (2500€ excl VAT).
Place your order here and then be assured to be in the production line for a bespoke watch.
A steel case SB04 watch starts around 3600€ and a stone or guilloché dial SB04 is usually around 3800€.
A SB04 watch with two dial parts (for example mixing stone and guilloché or 2 stones) starts around 4000€.
Add 400€ for a titanium case (mixed finishes or full mat) or 700€ for a full polished titanium case.
Prices excluding shipping and local VAT upon delivery if applies.
Elements to be later defined: dial / numbers / indexes design / hands / case / strap
Non refundable deposit on customer's request.
Balance of the SB04 will be asked as soon as build starts.
The watch must be fully paid before shipping. Paying this deposit mean accepting these terms of sale.
SARTORY BILLARD advise the client to enquire on local regulation when importing the watch.
As soon as I see your deposit I will contact you by email or WhatsApp to enquire about the design you wish for your SB04.
Looking for inspiration ?