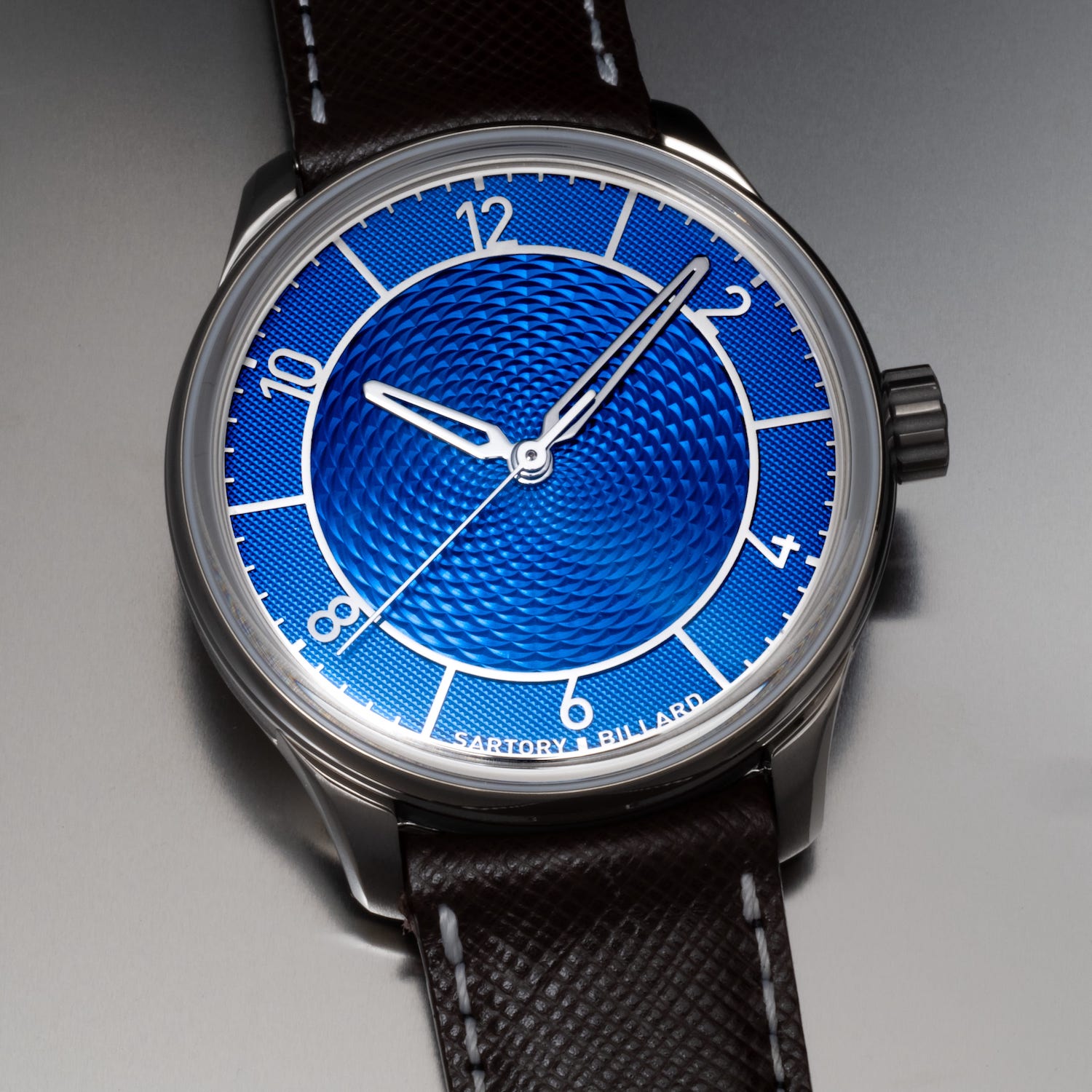 The watch has a fish scale guilloche inner dial and a guilloche outer dial on blued titanium. The indexes are represented by European numerals.
BESPOKE PROCESS
CREATIVE
All the SB04 watches are made to order and these elements can be refined for you: dial, numbers, indexes design, hands finishes, case finishes, strap.
As we talk about the watch you wish to own, I create renderings of your design until the style is the one you desire. To seal the project I ask you for a 2500€ non-refundable deposit. When your watch is in production, we will ask for the balance payment. The delivery time is around 6 months. The watch must be fully paid before shipping.
BUDGET
Sartory-Billard watches are fully customizable based on your choice of materials and details.
As we collaborate on the design of your watch, I will provide you with information on the associated budget.

The average budget for a bespoke SB04 is 4.200€ depending on choices and finishes.

The price mentioned here does not include Value Added Tax (VAT). VAT is a consumption tax that varies by location. In the USA, it ranges from 0% to 7% based on the state, is 5% in the UAE, 0% in Qatar, 7% in Switzerland, 7% in Singapore, and 0% in Hong Kong. European countries typically have around a 20% VAT rate. For European customers, Sartory-Billard invoices will have VAT included. For customers in other countries, DHL, FedEx, and UPS will collect the applicable VAT before delivering the watch. The price includes delivery with transport insurance.