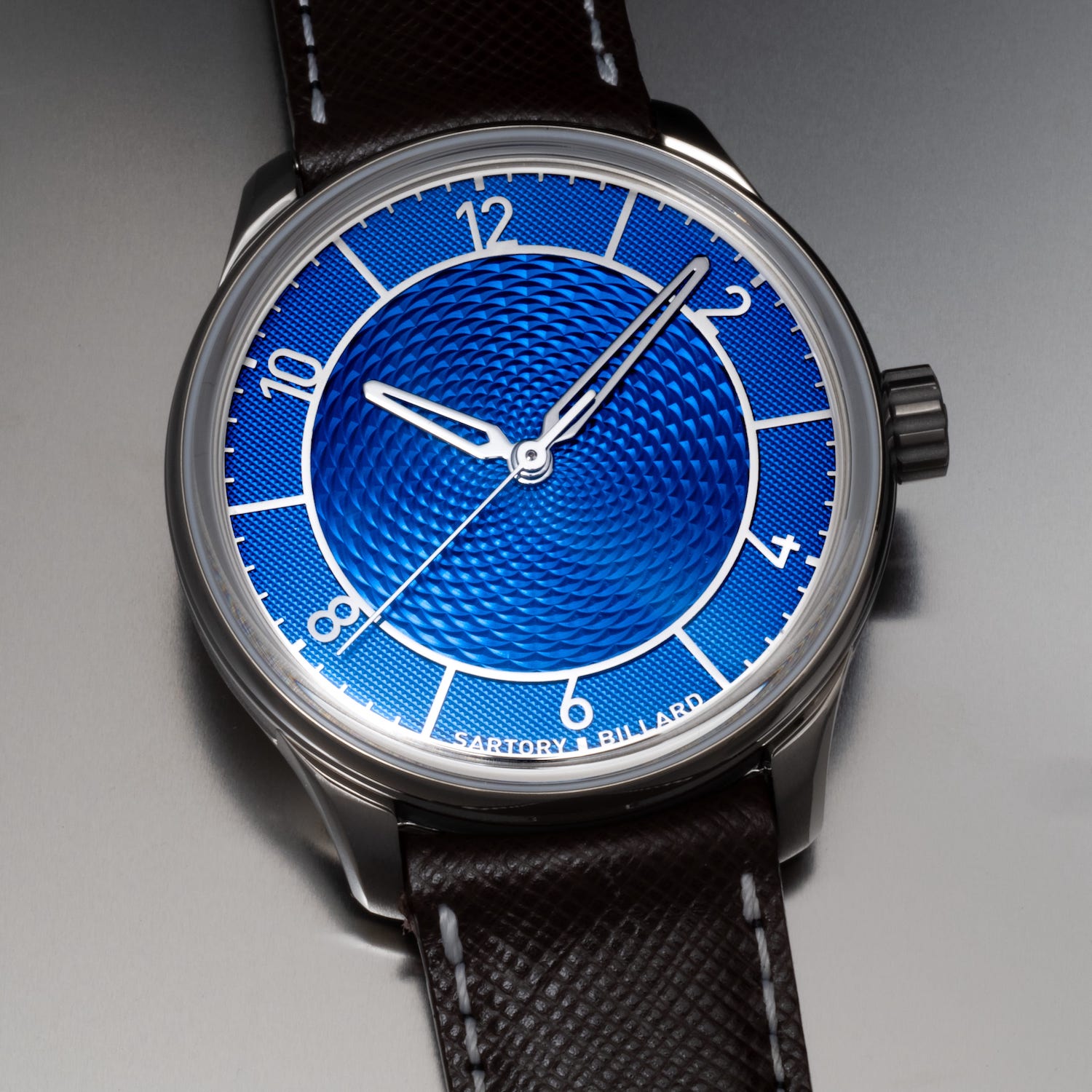 The watch has a fish scale guilloche inner dial and a guilloche outer dial on blued titanium. The indexes are represented by European numerals.
BESPOKE PROCESS
CREATIVE
All the SB04 watches are made to order and these elements can be refined for you: dial, numbers, indexes design, hands finishes, case finishes, strap.
As we talk about the watch you wish to own, I create renderings of your design until the style is the one you desire. To seal the project I ask you for a 2500€ non-refundable deposit. When your watch is in production, we will ask for the balance payment. The delivery time is around 6 months. The watch must be fully paid before shipping.
BUDGET
Because the watch is fully bespoke, the price is calculated accordingly with the choice of materials and details.
As we work together on the design of your watch I inform you on the associated budget.
– A steel case SB04 watch starts around 3600€ and a stone or guilloché dial SB04 is usually around 3800€.
– A SB04 watch with two dial parts (for example mixing stone and guilloché or 2 stones) starts around 4000€.
– Add 400€ for a titanium case (mixed finishes or full mat) or 700€ for a full polished titanium case.

Prices are excluding local VAT requested upon delivery if applies.