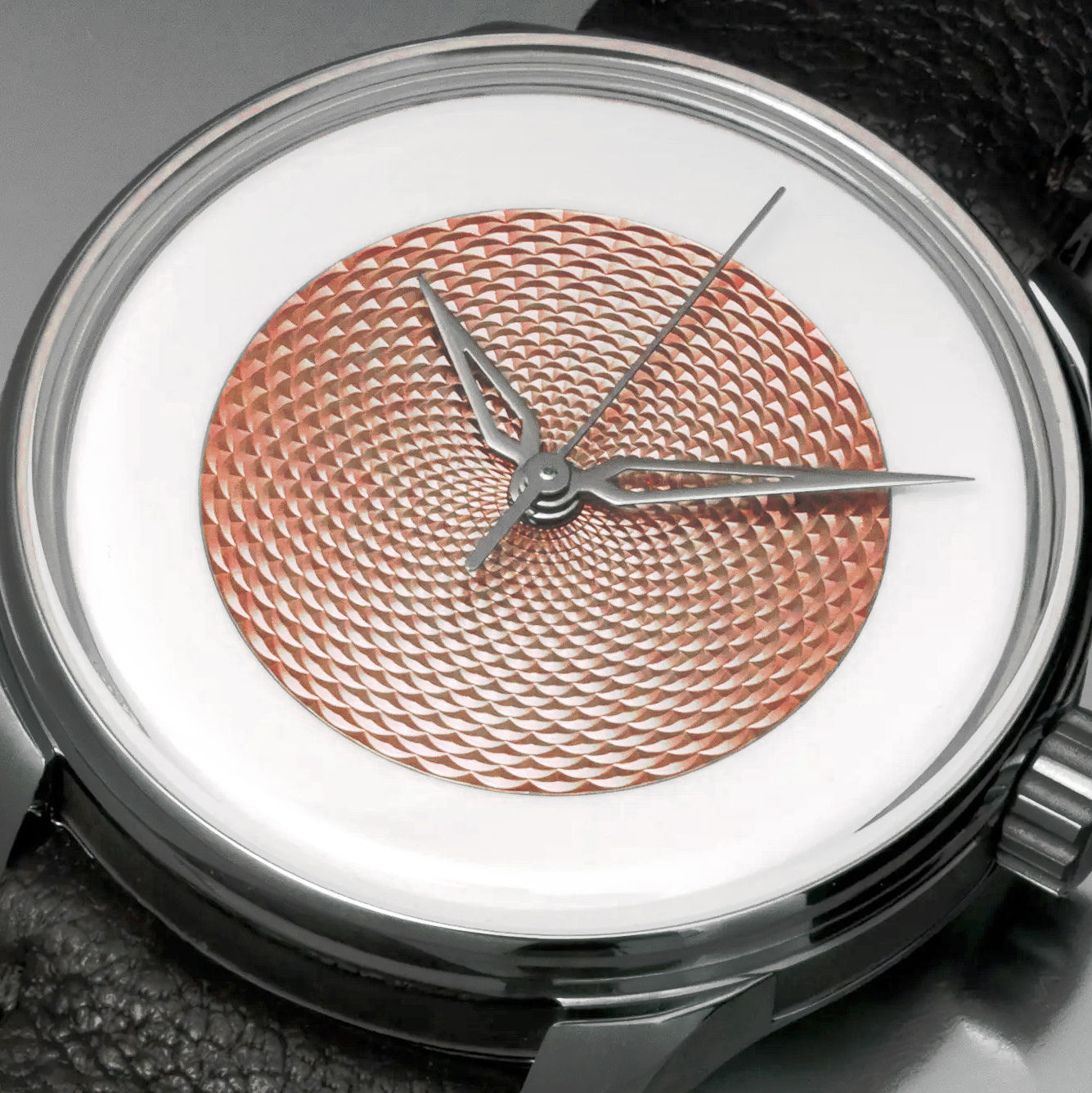 A salmon guilloché central dial and white enamel minute dial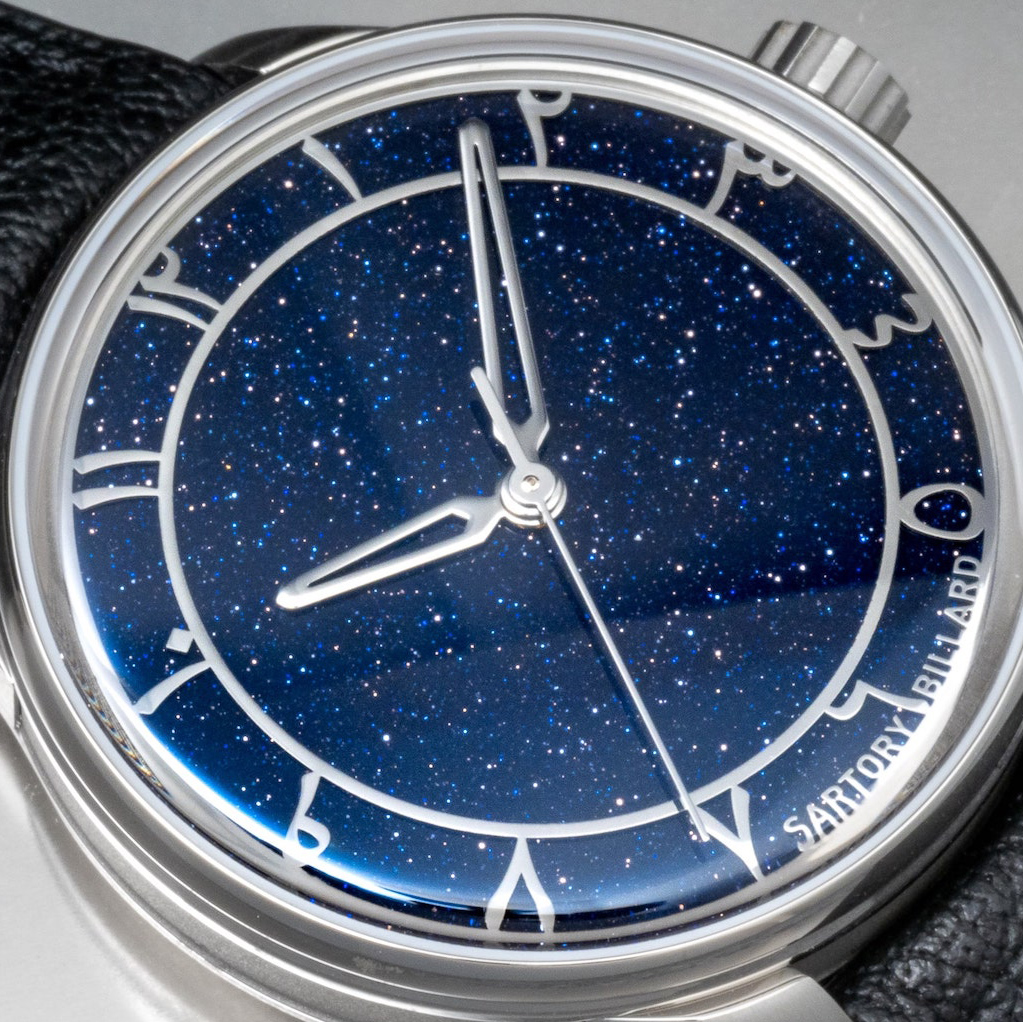 A blue aventurine dial and Indian Arbic numerals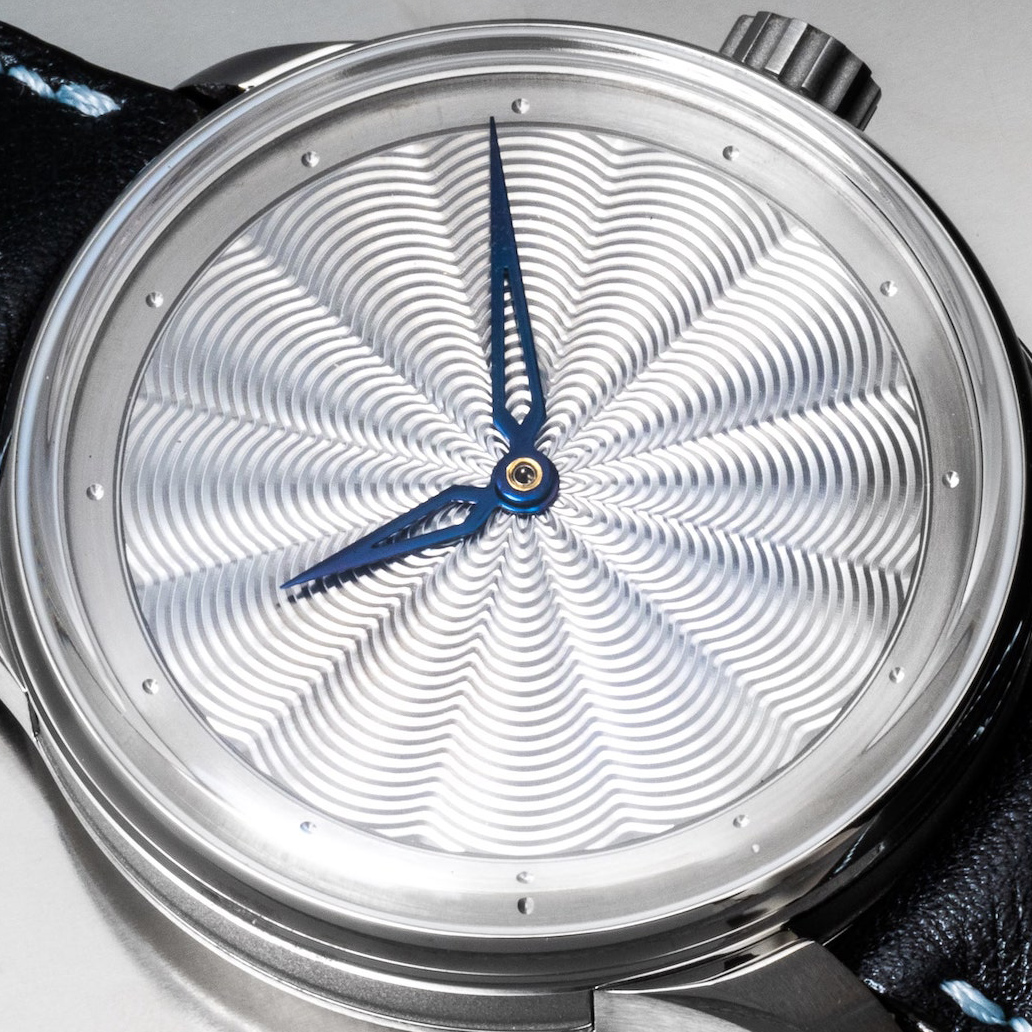 A "sunray 12" guilloché pattern dial with 12 "pearl" dots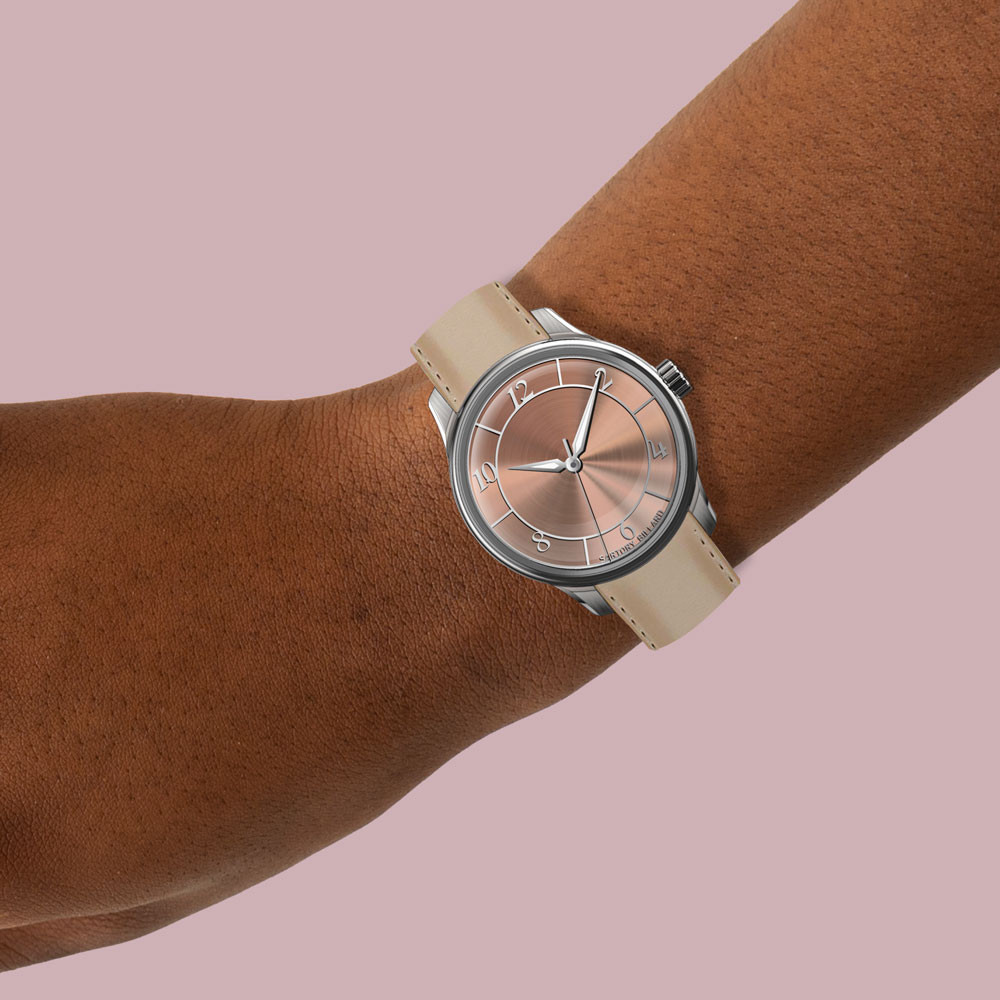 This rendering presents a SB04s with a circular brushed salmon dial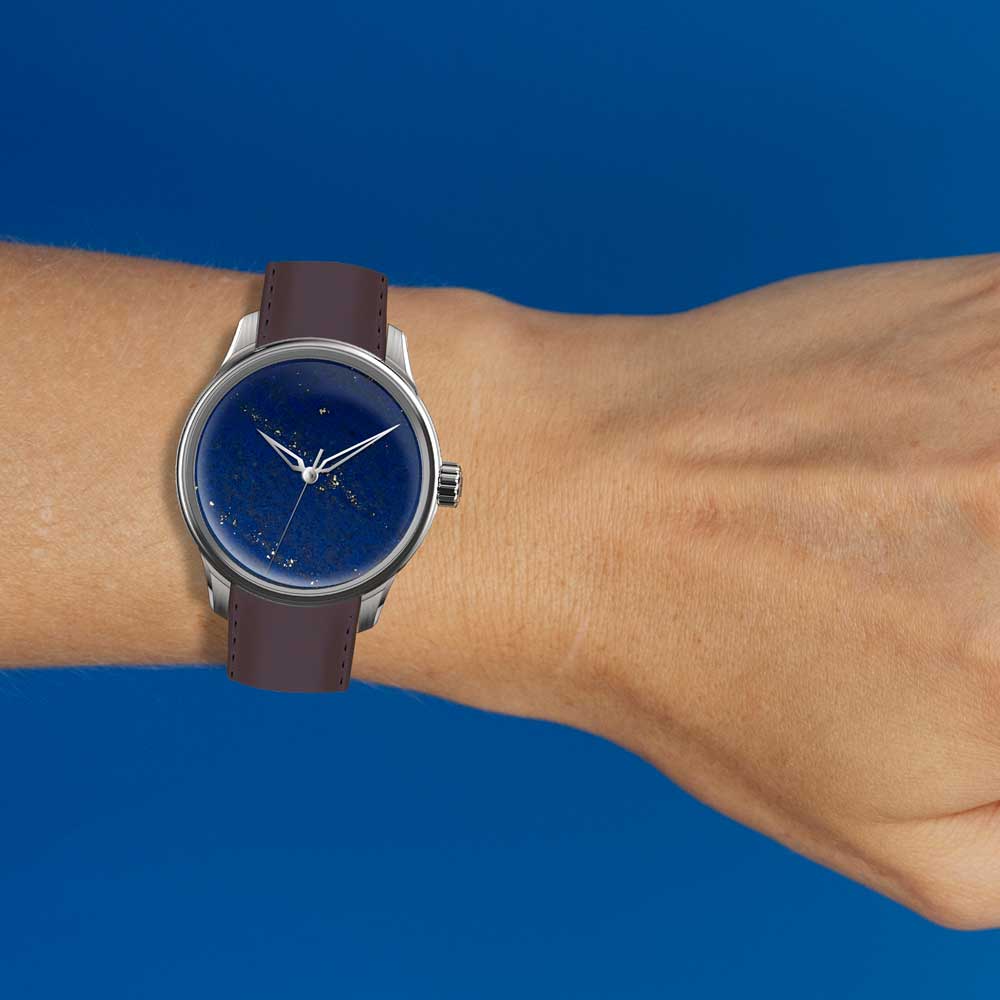 This rendering presents a SB04s with a lapis lazuli dial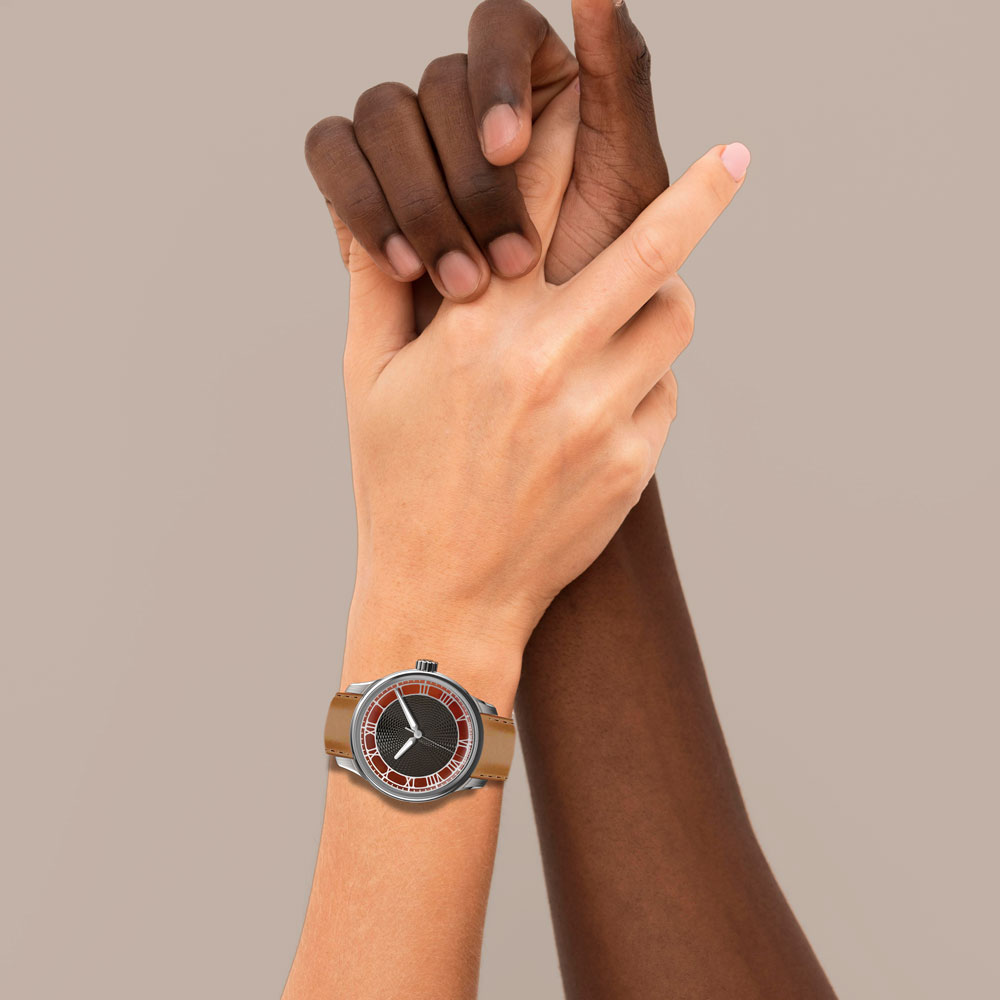 This rendering presents a SB04s with a mix of stone and guilloché dials
Which case size is right for you?
We have ensured that every detail receives the same bespoke attention, ensuring that its smaller size does not compromise the overall experience. The 37mm case of the SB04s not only accentuates elegance but also provides a perfect fit for those with thinner wrists. The reduced dimensions allow for a more proportionate and balanced appearance, enhancing the overall aesthetic appeal. Additionally, the slender profile of the watch ensures a comfortable wearing experience throughout the day.
Despite its smaller size, the SB04s retains all the benefits and features that have made our SB04 model so sought after. It boasts exceptional accuracy, durability, and precision, as well as a host of other functionalities that our customers have come to expect from our timepieces.
At SARTORY-BILLARD, we understand that personal preferences and individual styles vary, which is why we have designed the SB04s to cater specifically to those with thinner wrists. It is a testament to our commitment to providing timepieces that not only meet the highest standards of craftsmanship but also consider the diverse needs and preferences of our discerning customers.
In conclusion, the SARTORY-BILLARD "SB04s" is an exquisite 37mm wristwatch that offers the same exceptional quality and bespoke attention as its larger counterpart. It is a perfect choice for those with thinner wrists who seek a timepiece that combines style, comfort, and the unrivaled craftsmanship that defines the SARTORY-BILLARD brand.
BESPOKE PROCESS
CREATIVE
All the SB04s watches are made to order and these elements can be refined for you: dial, numbers, indexes design, hands finishes, case finishes, strap.
As we talk about the watch you wish to own, I create renderings of your design until the style is the one you desire. To seal the project I ask you for a 2500€ non-refundable deposit. When your watch is in production, we will ask for the balance payment. The delivery time is around 6 months. The watch must be fully paid before shipping.
BUDGET
Sartory-Billard watches are fully customizable based on your choice of materials and details.
As we collaborate on the design of your watch, I will provide you with information on the associated budget.
The average budget for a bespoke SB04s is 3.600€ depending on choices and finishes.

The price mentioned here does not include Value Added Tax (VAT). VAT is a consumption tax that varies by location. In the USA, it ranges from 0% to 7% based on the state, is 5% in the UAE, 0% in Qatar, 7% in Switzerland, 7% in Singapore, and 0% in Hong Kong. European countries typically have around a 20% VAT rate. For European customers, Sartory-Billard invoices will have VAT included. For customers in other countries, DHL, FedEx, and UPS will collect the applicable VAT before delivering the watch. The price includes delivery with transport insurance.