SB07 BESPOKE
INSPIRATION
The SB07 sports watch was inspired by a desire to create a versatile timepiece that could be worn in a wide range of settings and activities. Responding to increasing demand for functional and fashionable sports watches, we saw a place for a high-end watch that combined durability and functionality with sleek, sophisticated style. This new sports watch represents a departure from the previous dress watch models, offering a stylish yet functional option for active individuals.
Process:
Confirm your SB07 allocation by reserving it now with a 5000€ deposit.
Once you complete the purchase, our team will reach out to you to work all the design elements of the watch (indexes / dial(s) / engraving etc.)
ABOUT
At Sartory-Billard, we believe that a watch should be as unique as the person wearing it. That's why we've created the SB07 – a sports watch that combines expert craftsmanship and personalization to create a one-of-a-kind timepiece that reflects your individuality. With a range of bespoke dial options and customization options, you can create a watch that truly stands out from the crowd.
BRACELET + STRAP
Every SB07 timepiece is meticulously designed to offer both style and comfort, ensuring an exceptional wrist-wearing experience. As part of our commitment to delivering utmost satisfaction, each SB07 watch is accompanied by two versatile straps: a metal bracelet with adjustable end links and a finely crafted rubber strap made by Delugs.
The Delugs rubber strap has been created with meticulous attention to detail, embodying both exceptional craftsmanship and unparalleled comfort.
To ensure your SB07 watch complements your personal style, we offer a selection of captivating colors for the rubber strap. You have the freedom to choose from the following color options, allowing you to customize your watch to match your individual taste:
BLACK – DARK BLUE – DARK GREEN – ORANGE – WHITE
No matter which color you choose, both the metal bracelet and Delugs rubber strap are designed to ensure an impeccable fit, enabling you to enjoy unparalleled style and comfort with your SB07 watch.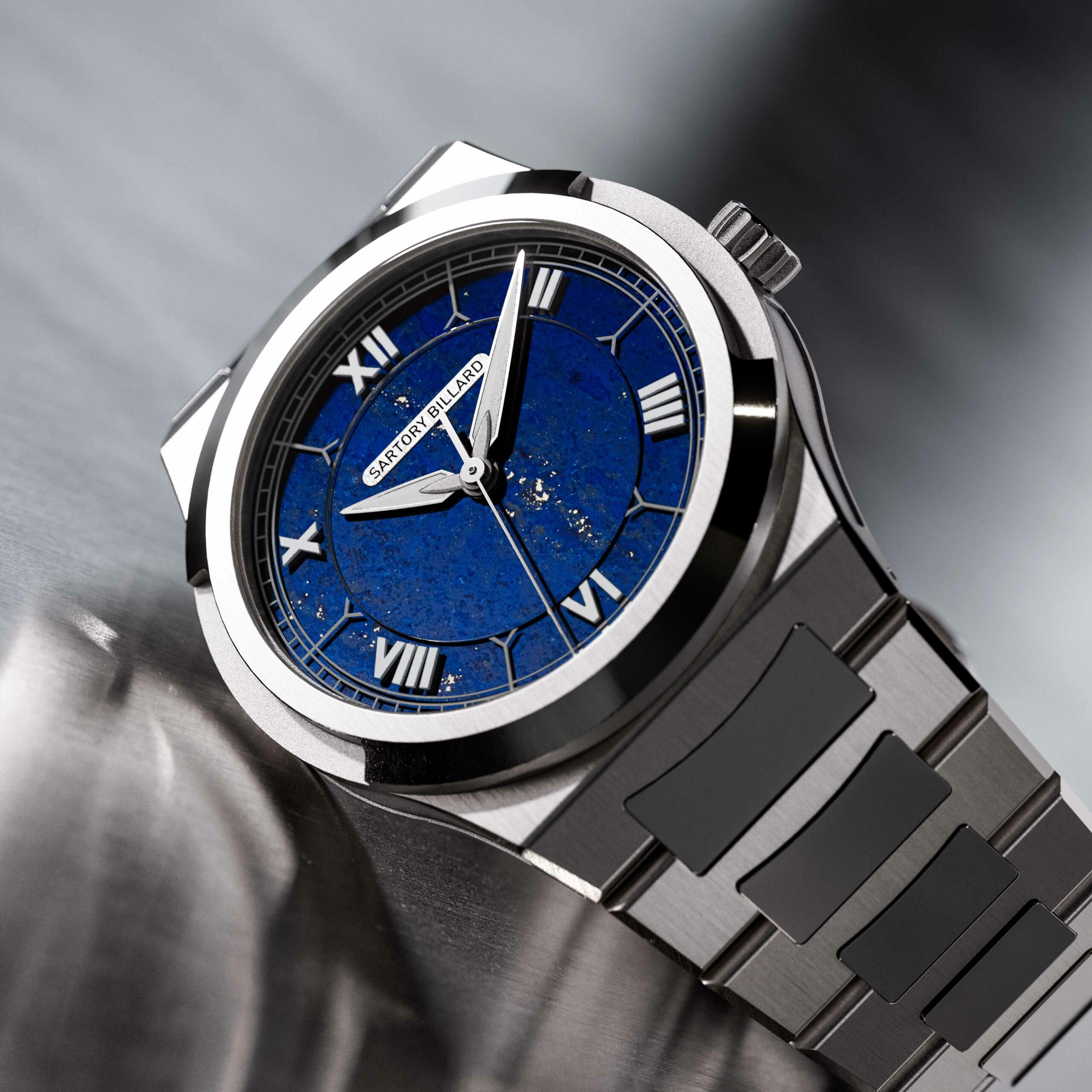 The watch's dial is made of
Lapis Lazuli

stone and its indexes are represented by Roman numerals.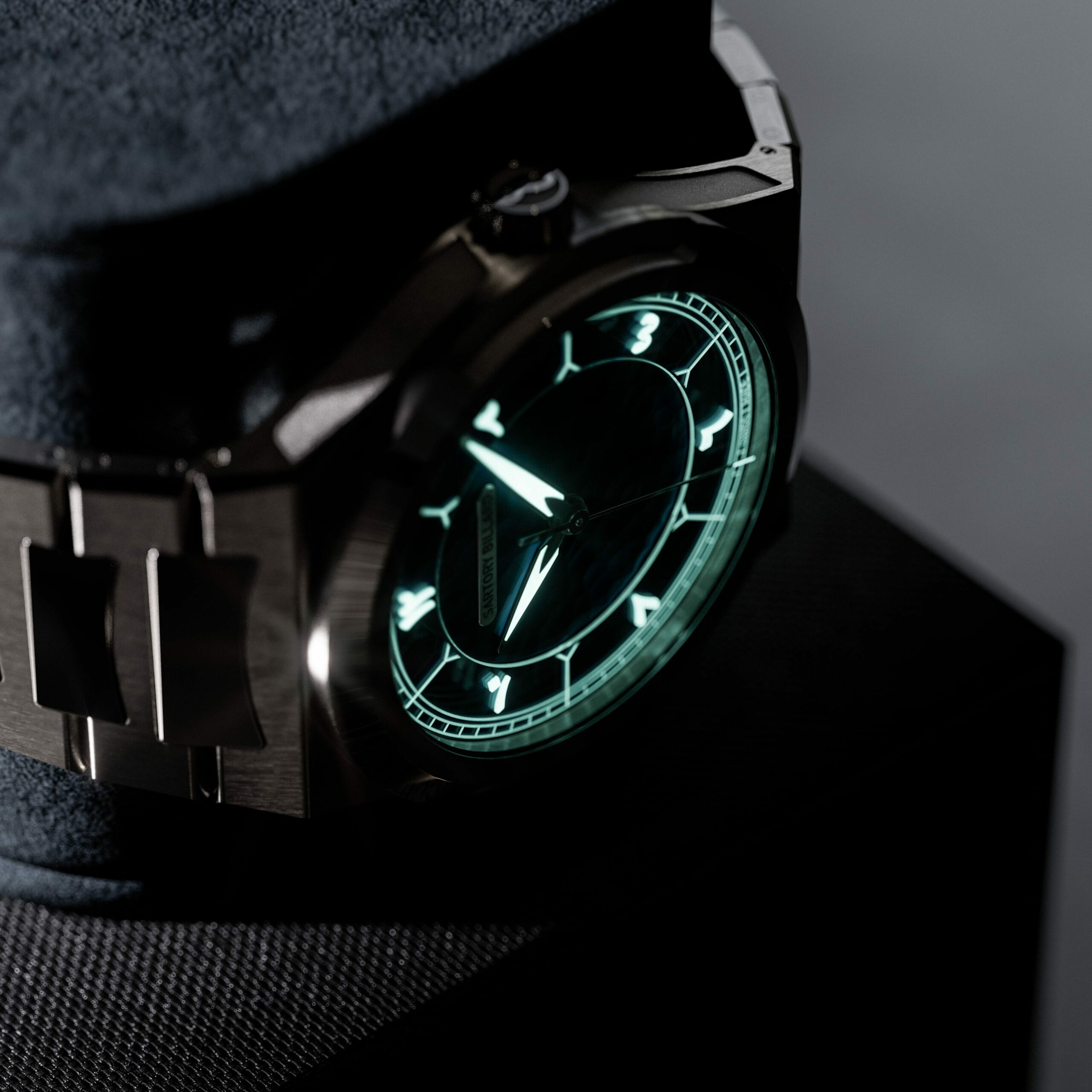 The watch's dial is made of Onyx stone and its indexes are represented by Indian Arabic numerals.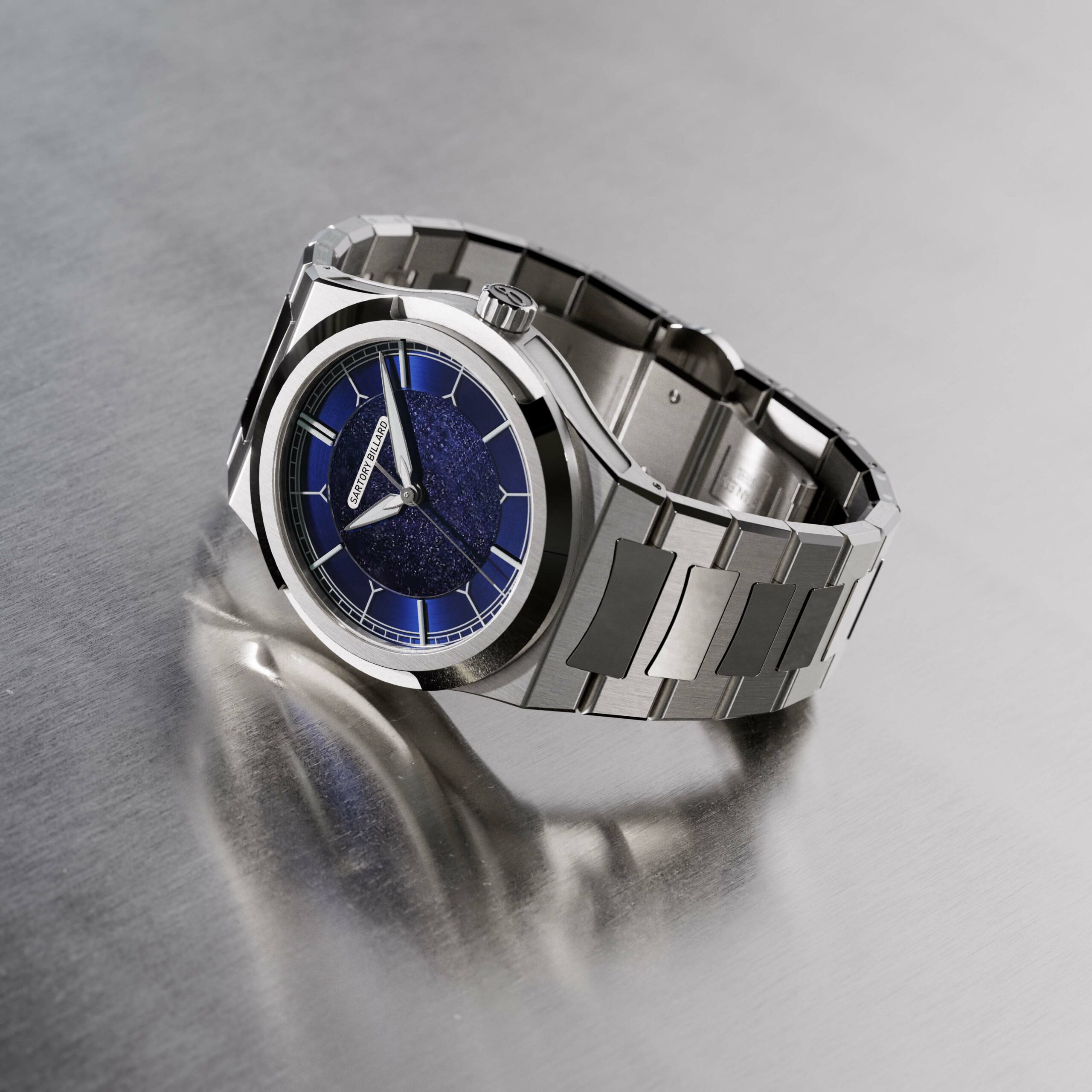 The watch has a guilloche fish scale inner dial and a guilloche sunray 24 outer dial. The indexes are represented by Breguet numerals.
BESPOKE PROCESS
CREATIVE
SB07 watches can be tailored to your preferences with customizable options of the dial and indexes design.
As we talk about the watch you wish to own, I create renderings of your design until the style is the one you desire. To seal the project I ask you for a 5000€ non-refundable deposit. When your watch is in production, we will ask for the balance payment. The delivery time is around 6 months. The watch must be fully paid before shipping.
BUDGET
SB07 watches start at 7690€ and are fully customizable based on your choice of materials and details. As we collaborate on the design of your watch, I will provide you with information on the associated budget.
On average, the SB07 with either a meteorite, or guilloché dial will cost around 8500€. Please note that prices exclude local VAT, which will be added upon delivery if applicable